My pumpkin puree has been put to good use in these Pumpkin Cheesecake Brownies!  Two decadent desserts in one.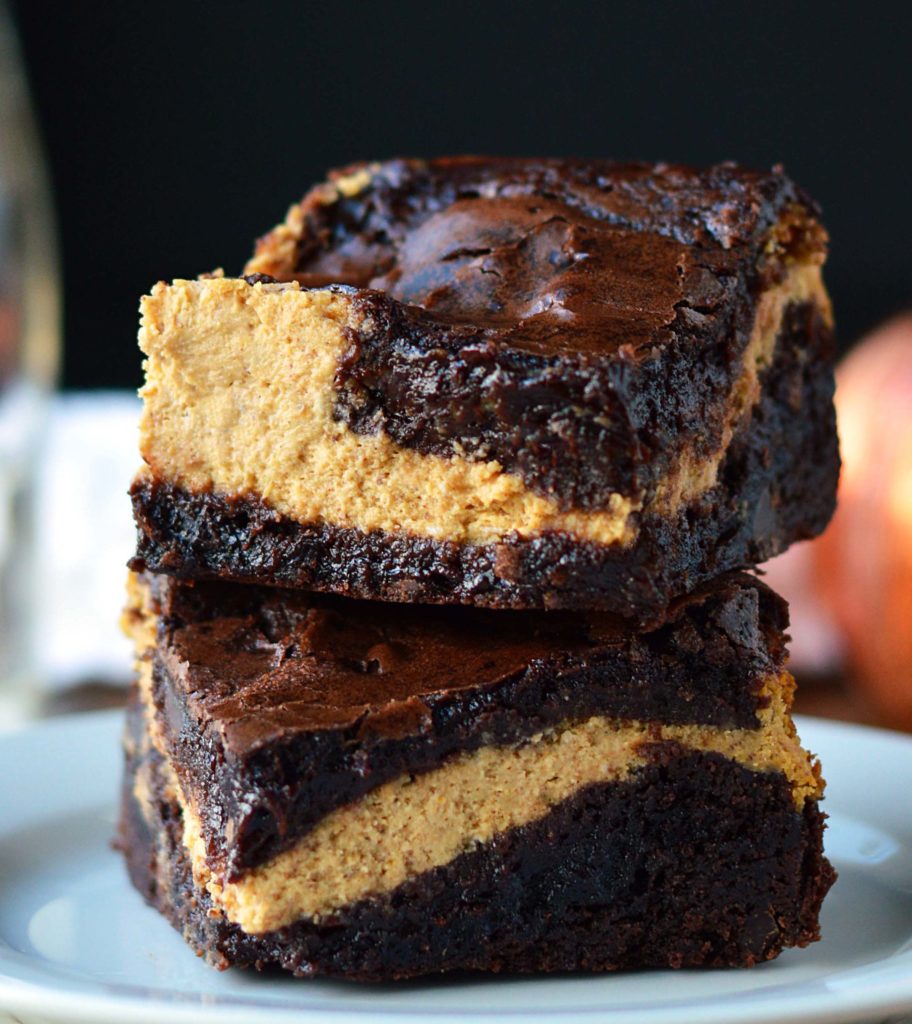 After making the pumpkin cinnamon loaf, I had quite a bit of leftover canned puree.  So I went to work on this delicious combination of my favorite brownie layered with an easy pumpkin cheesecake.  My rule for double layered desserts is one will most certainly be a boxed mix.  Things move along faster, which means we're sampling even sooner.  If you've got a favorite homemade brownie mix, then by all means.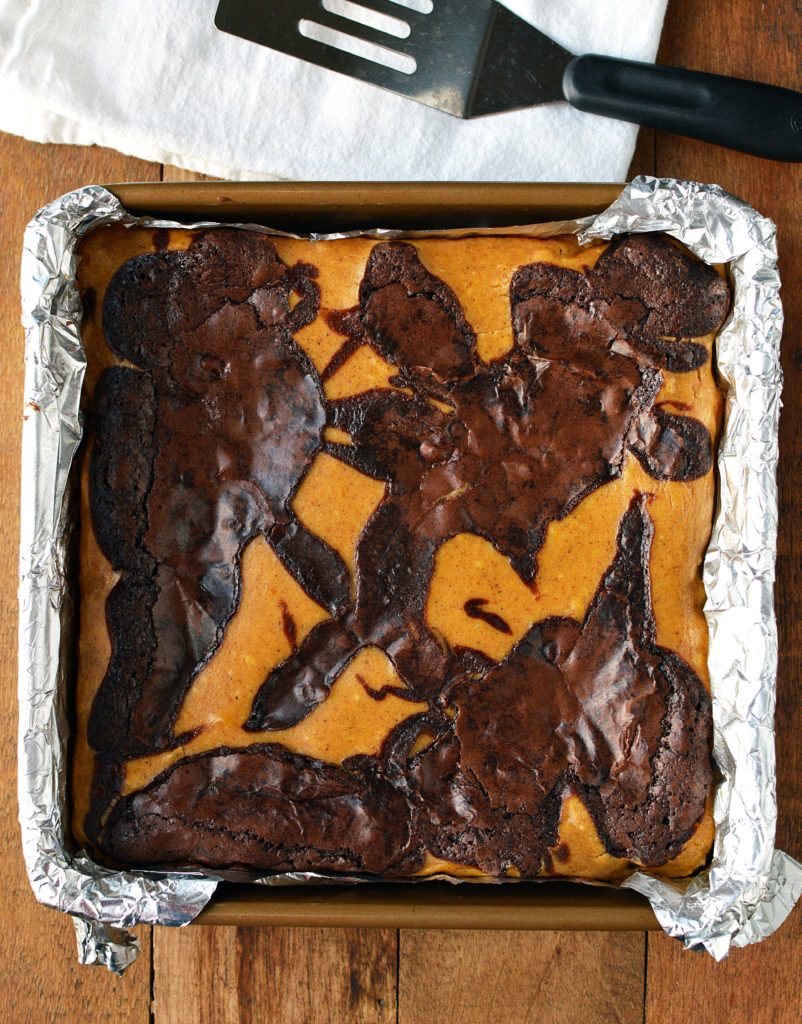 For 99% of my brownies, I use a Ghirardelli triple chocolate mix found at Costco.  I've been using this one for at least seven years.  Like the saying goes, If it ain't broken don't fix it.
As for all cheesecakes, it's best to let them set up in the fridge overnight.  I tried to sneak a piece after only a few hours and ended up with a gooey mess.  I still ate it, obviously.
Just an fyi these are perfect for breakfast.