I've done it.  The first large can of pumpkin has been opened.  Pumpkin Cinnamon Pecan Loaf is made and now I'm left with a huge amount of pumkin to bake with later.  Darn.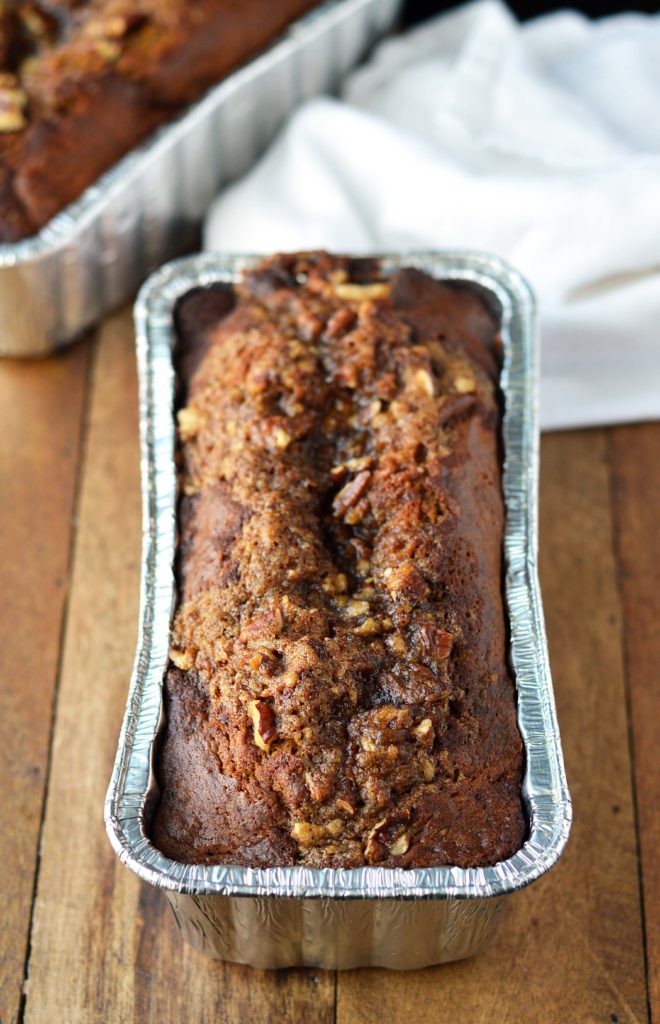 For this Pumpkin Cinnamon Pecan Loaf I made a pretty standard base but added a topping of melted butter, cinnamon, brown sugar and a good amount of chopped pecans.  The topping puffs up then sinks in to the middle of each piece so once it's ready you don't really need to slather it with butter, but hey, no judging if you do!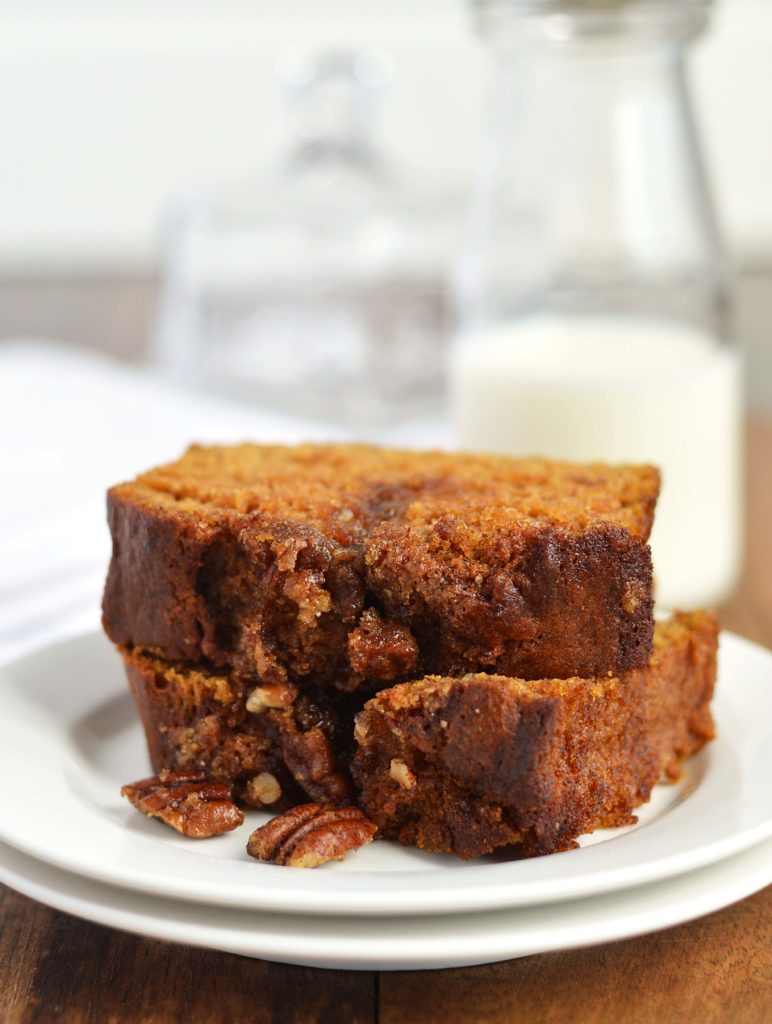 This recipe makes two 8 inch loaves.  One to keep and one to either give away or freeze for later.
Now for the leftover pumpkin puree, I've got plans for brownies and cheesecake for sure.  I've heard you can add the puree to smoothies so I may try that as well.