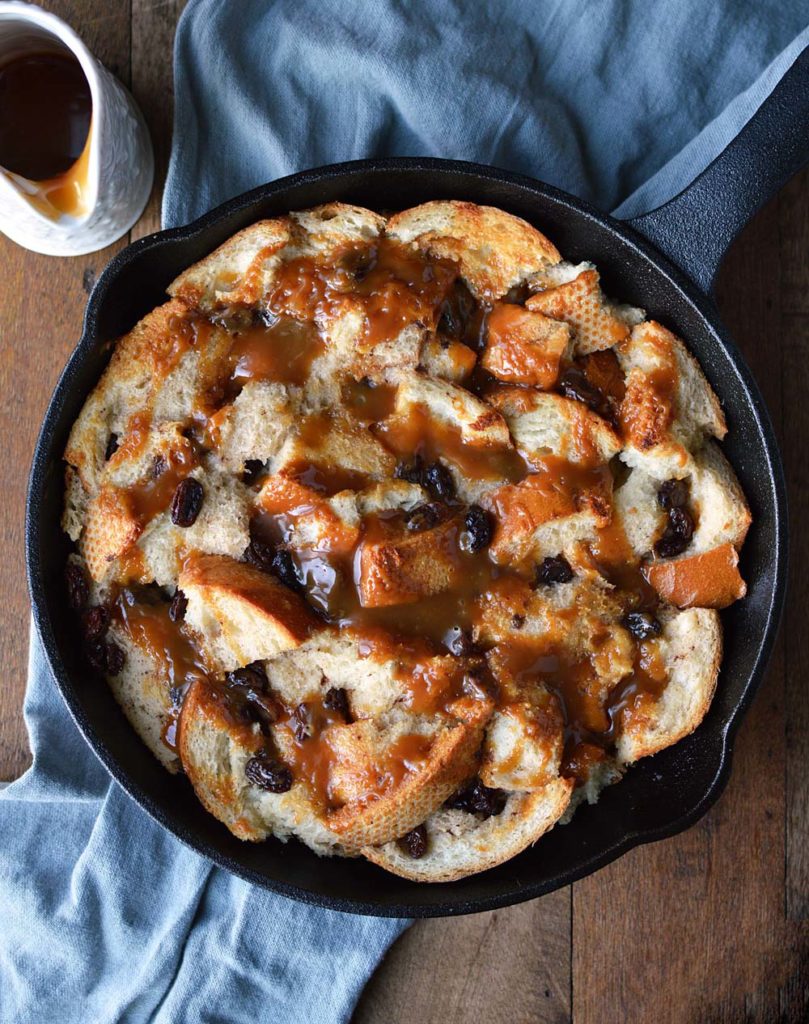 This fall season has me rockin' slippers all day (exhibit A) wearing sweaters and eating Caramel Raisin Bread Pudding all weekend long!  I used to dislike anything but summer but now that I'm a little older, staying in is the preference and what better way to cozy up but with some delicious comfort food.  Bring on the cooler weather and oven cooking!
The bread pudding is simply made by combining a loaf of French bread, an easy to whip up spiced egg mixture, then all topped off with luscious caramel sauce.  Litehouse caramel is an absolute staple in our house.  In fact, I'm 110% sure we've got two containers on the go right this minute.  It's convenient and better than anything I've ever made in my own kitchen!  I recently caught my son dipping his chicken nuggets in the caramel.  I rest my case.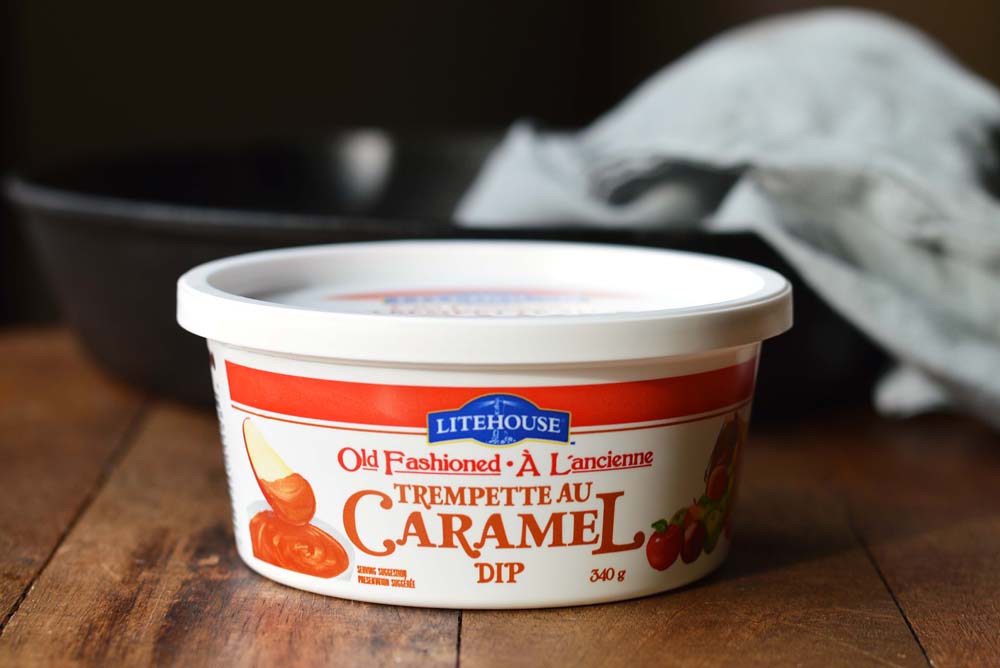 If you don't have a cast iron skillet, a deep dish pie plate or other baking dish will work just fine.  That's how I store my left over bread pudding after it cools. I'm thinking cast iron in the fridge is not the best storage solution.
I recommend making the caramel raisin bread pudding on a Friday night and then leaving it in the fridge for the weekend, after sneaking a piece of course.  Waking up to a leisurely brunch in pyjamas is exactly what the weekend is made for!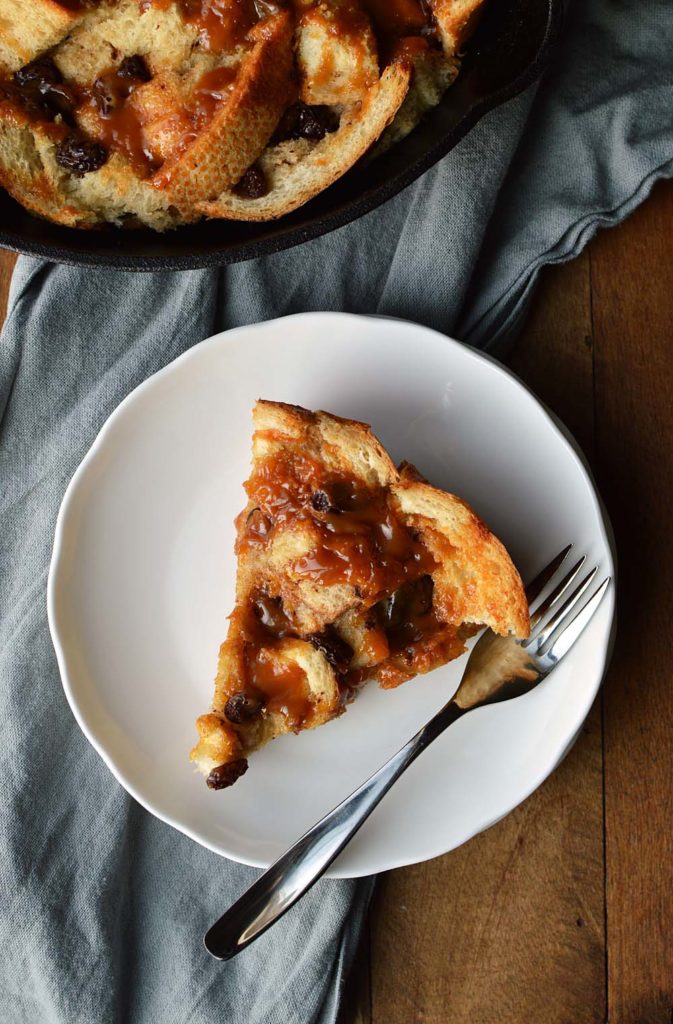 For delicious add in ideas check out the Living Litehouse Blog
Today's post is sponsored by Litehouse Foods.  I have received compensation however opinions and photos are my own.  I love caramel and I cannot lie.