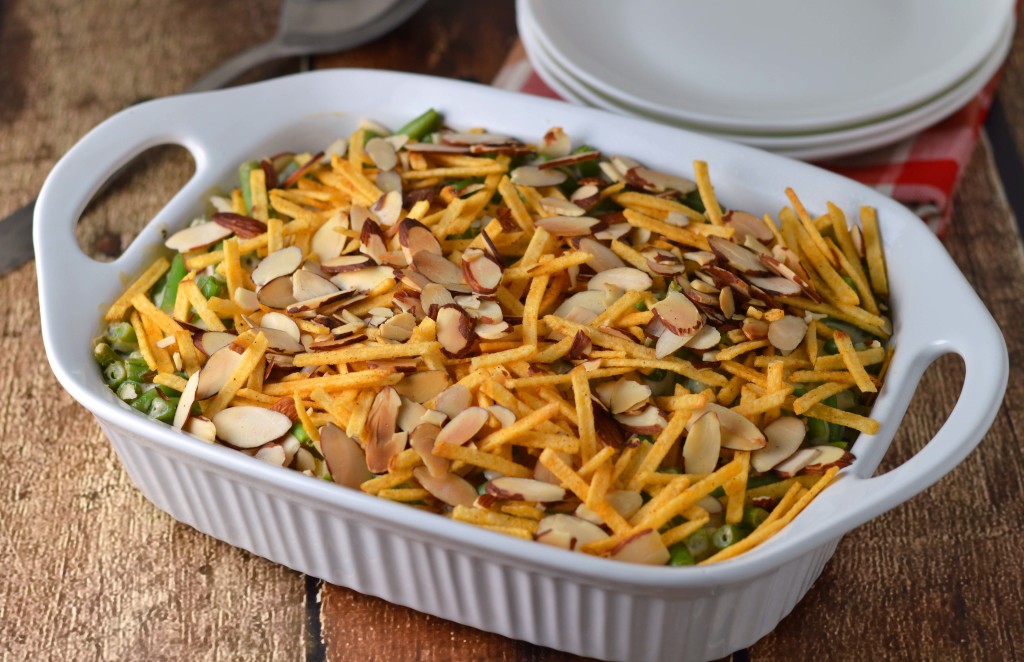 I'm back with my second recipe from Campbell's!  You should have seen the kids faces when I pulled this out of the oven.  "THERE'S CHIPS ON IT!"
I couldn't have gotten a better recipe to try out.  These hickory flavored sticks are my all time favorite!  My dad actually broke my heart once when I was eating these.  I found a whole large row in tact and showed him my find.  He then grabbed it and ate it!  So funny what memories stick with you through the years.  I must have been only seven at the time.
I'm hoping my kids remember all the little things we do together, especially around the holidays.  Gingerbread houses, decorating the tree with all their little homemade ornaments and getting in the holiday mood by sitting together watching the movie Elf.  It doesn't seem like Christmas until we watch that one.
After our big birthday dinner I was in the mood for something with limited prep and ingredients.  Along with our chicken and rice we had Campbell's creamy green bean casserole.  You can find it right on their website along with other holiday favorites.  They're all simple to make, easy to love!
I've only made this with crispy onions on top so I was more than willing to change it up!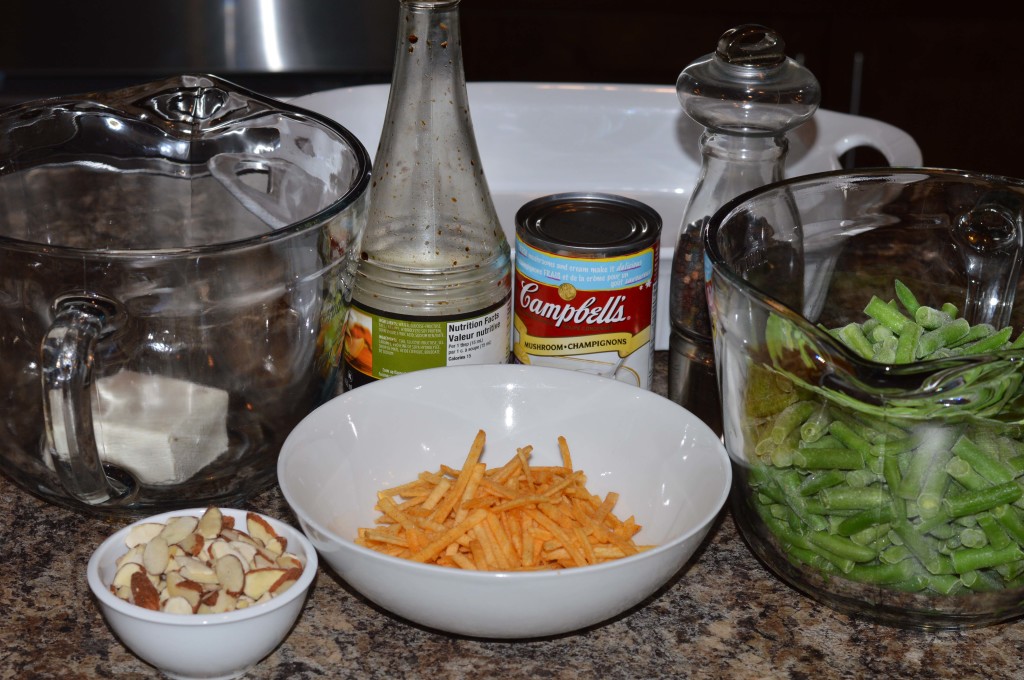 Frozen green beans are a convenient substitute.  I just ran them under hot water for a few minutes before adding them to the sauce.  It took me less than five minutes to get this in the oven. Just a quick stir and off it went.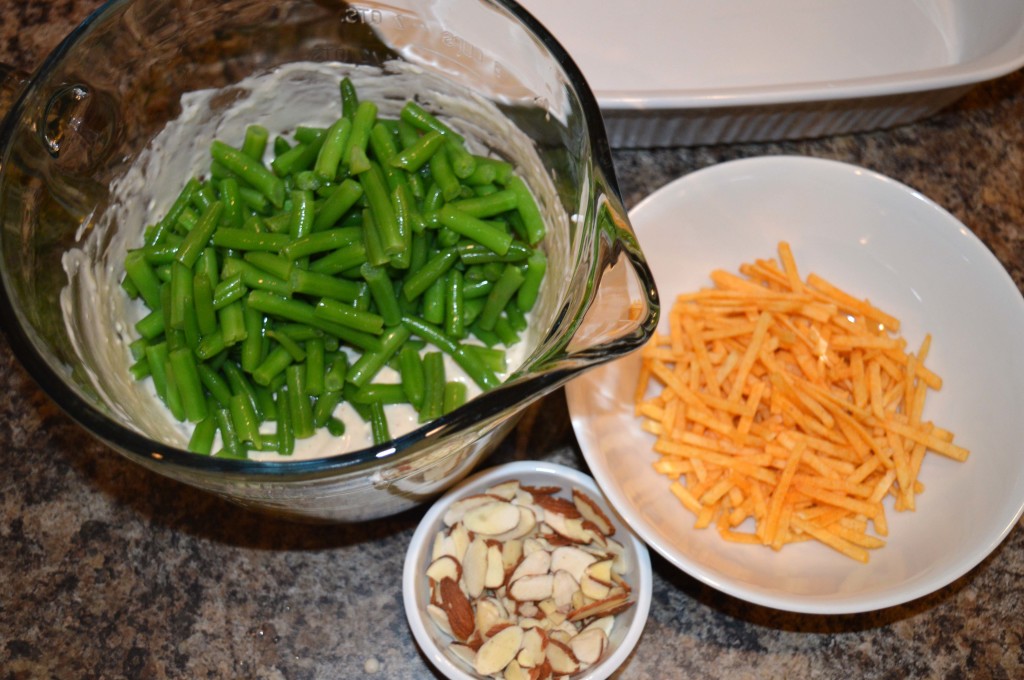 This casserole can easily be doubled and taken along to a family pot luck over the holidays.
Disclosure: I am part of the Campbell Company of Canada Ambassador program with Mom Central Canada and I receive special perks as part of my affiliation with this group. The opinions on this blog are my own.