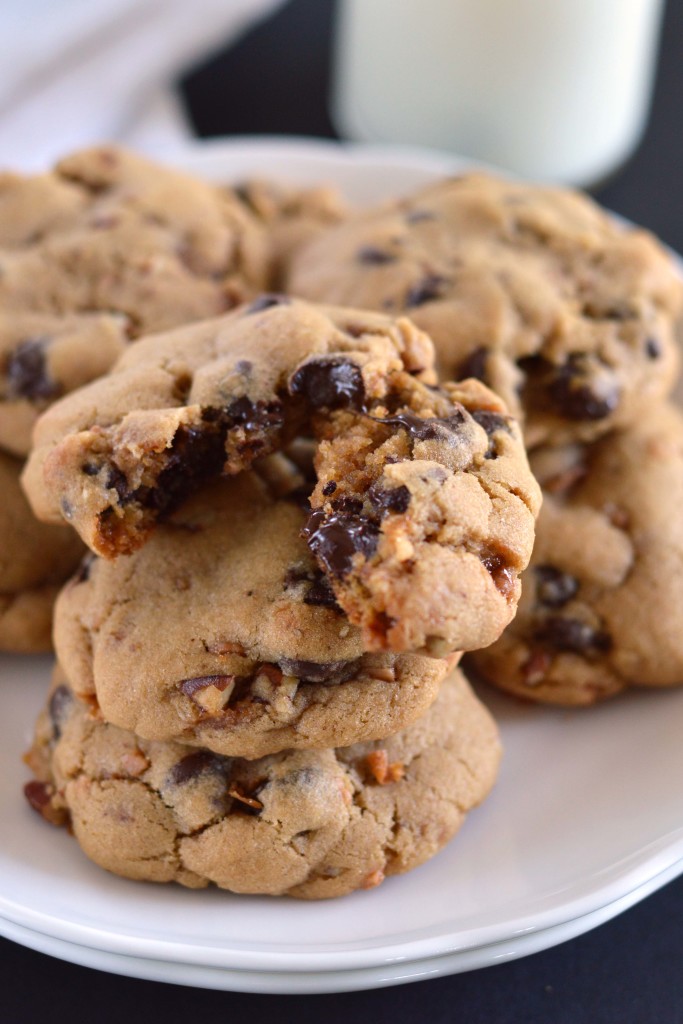 Hello from the road!
We're currently on a family holiday in the southern part of British Columbia, soaking up all the sun and hot weather we can handle!  For the trip down I made some chocolate toffee pecan cookies.  I just took my all time favorite cookie base and added from there.  We cannot travel without snacks and these didn't last long going down the highway!
Nordic Ware sent me their new Prism baker's half sheet and it was so pretty I had to try it out before we left!  The herringbone pattern embossed in each pan adds durability, enhanced scratch resistance and helps to release baked goods.  No one wants to be prying their cookies off a baking sheet!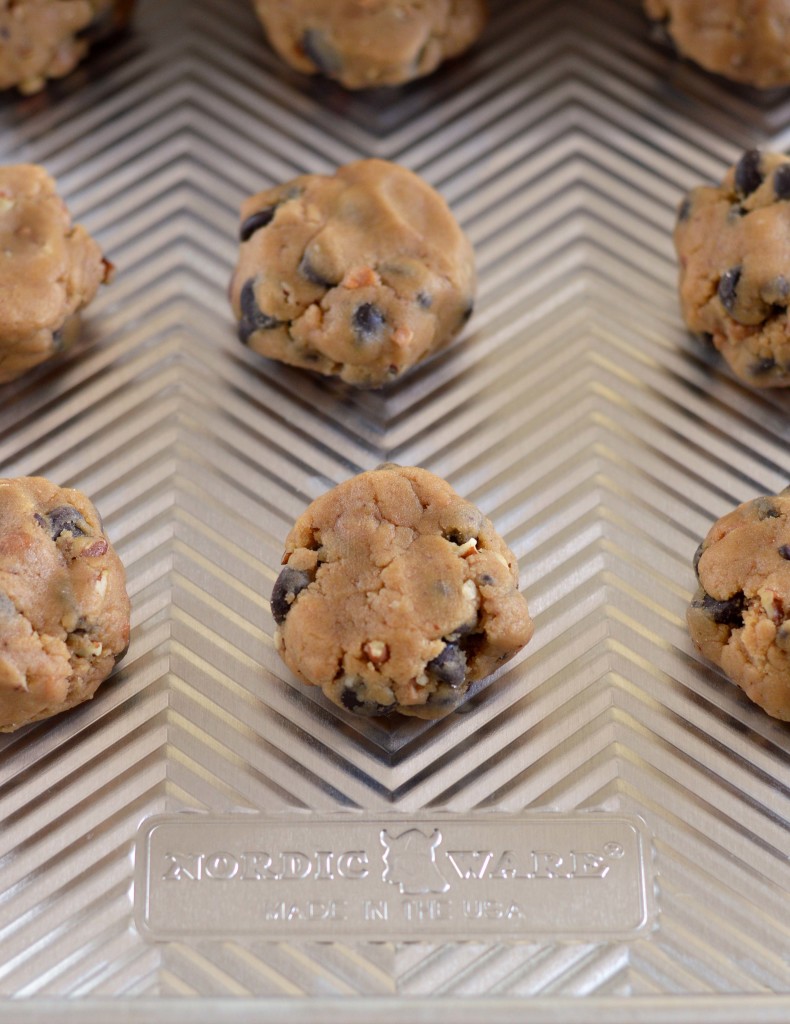 The recipe is very easy.  No melting butter, refrigerating the dough or anything else time consuming.  Just get it all mixed together and in the oven they go.  I can have them rolled out and ready before the oven even has time to finish preheating.  Baking cookies with the Prism baker's half sheet was flawless so I'm really looking forward to roasting some vegetables I pick up from local farms!  As an added bonus all my cookies fit on the half sheet, always nice to bake once and be done!
I've made these cookies so many times I'm going by memory as I type in the motorhome.  My air card has already given me the boot from the internet three times so I'll keep it short and sweet tonight!  You can vary the add ins however you like – nuts, candy pieces, chocolate, whatever you have on hand.  The cookies stay nice and soft too!