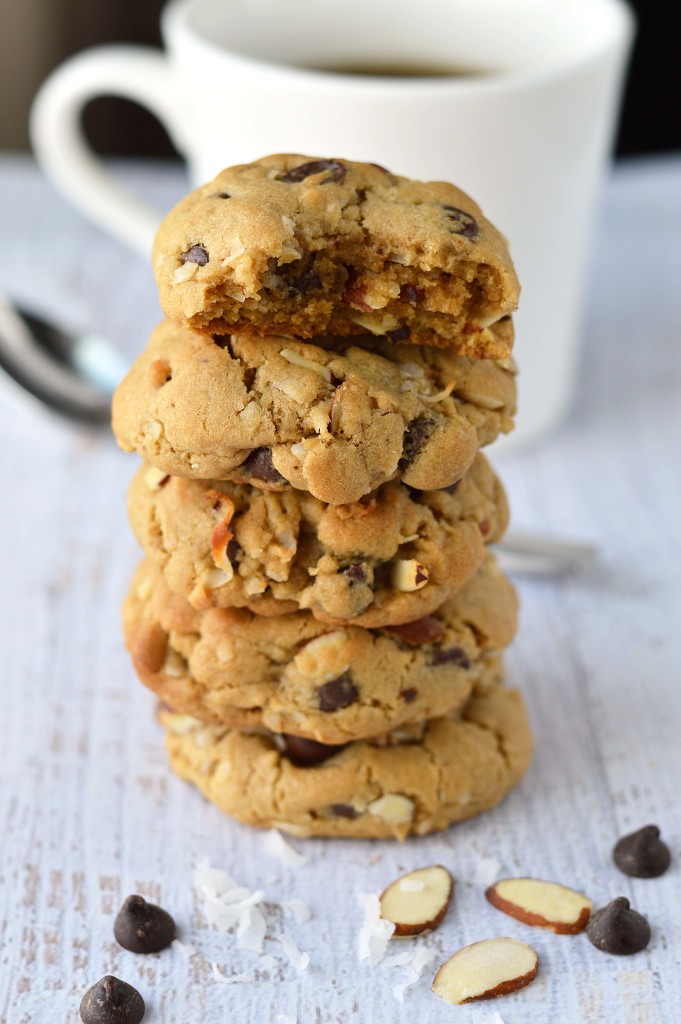 It's an obsession I'm sure.  Almond Joy – what is this hold you have on me?  Is it the fact I can't find them without a flight out of town?  Probably.  Whatever the reason I admit it.  I'm in sweet love with this chocolate bar.
You may have seen such posts as the Almond Joy Brownies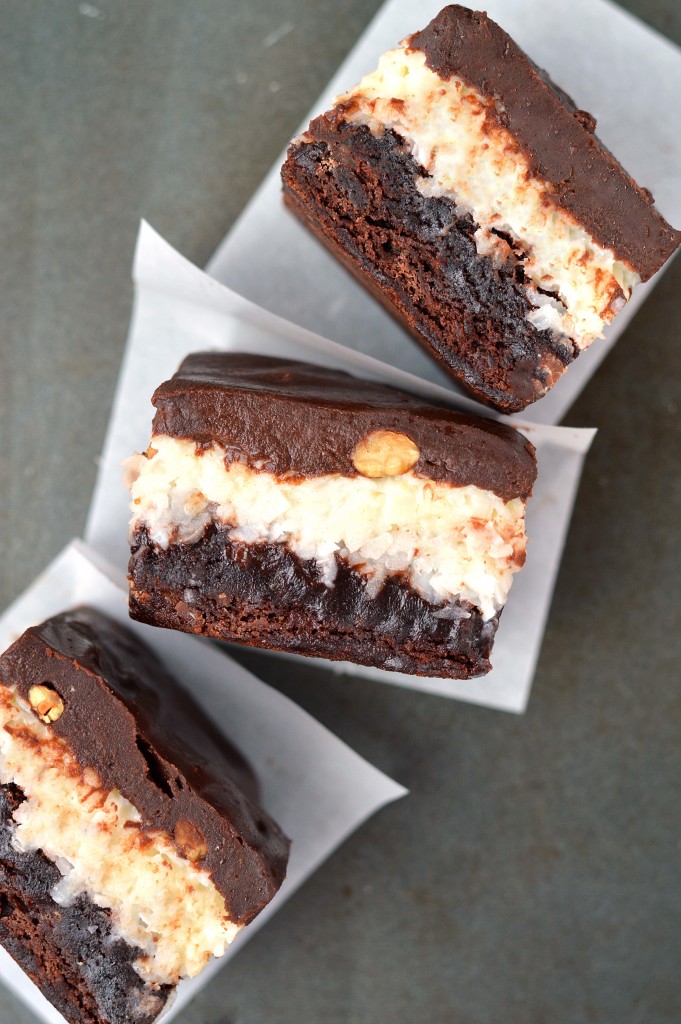 Or the Almond Joy healthy shake I made to trick myself into believing it was the same thing.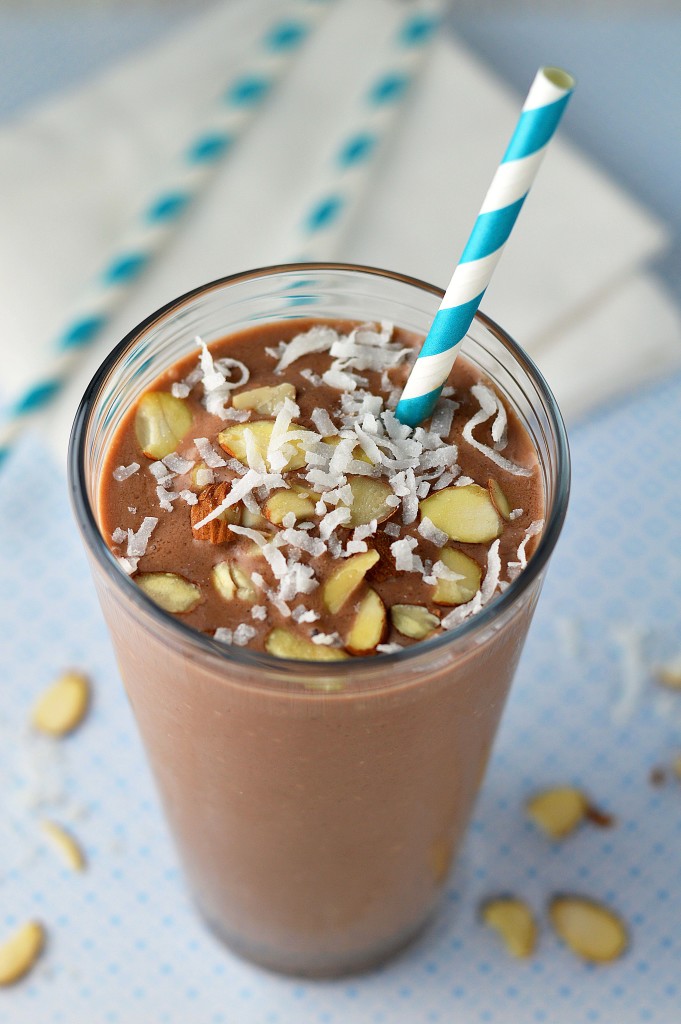 I'm not even done yet.  There's still cake, cupcakes, an actual chocolate bar and perhaps even a milkshake – the options are out there and enticing!
For now though, we're in cookie mode.  Almond Joy cookies.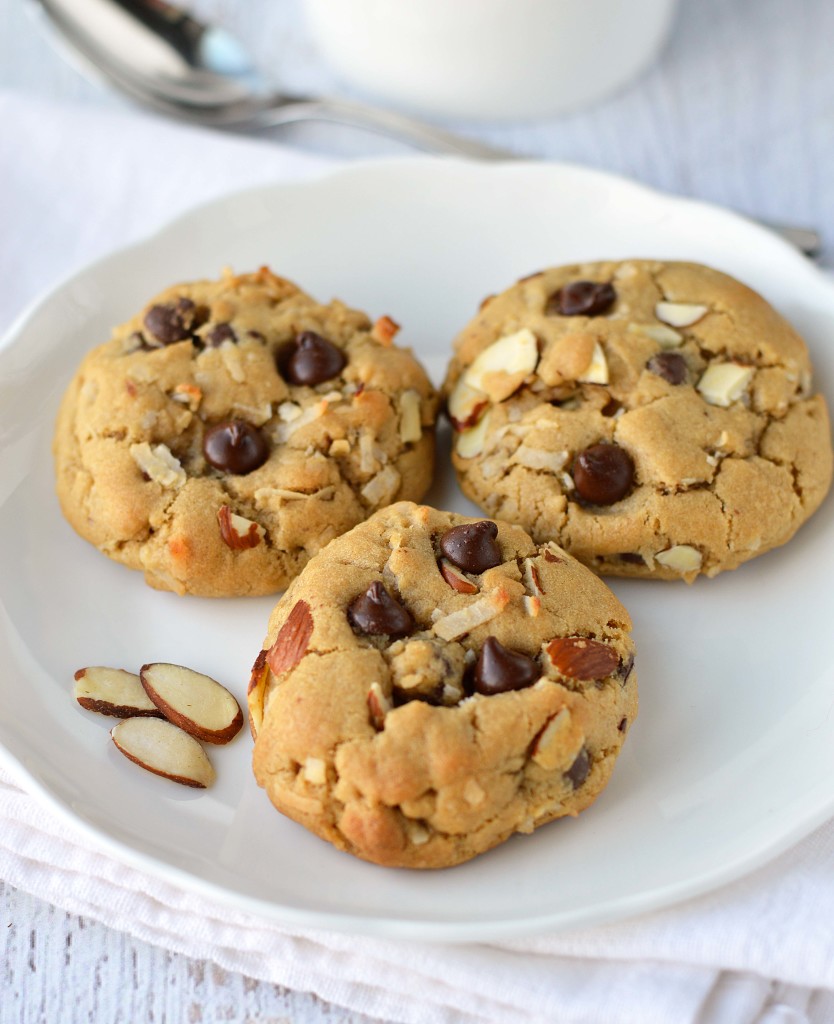 It's my husband's birthday today so on top of pizza and cake we're also having cookies.  What's a birthday without completely going overboard!  We may stretch it out and make it a weekend long event.  More cake and cookies that way.
I knew these cookies would be good, it's my go to base for chocolate chip cookies.  They come out soft and stay that way!  But wow.  Wow, wow, wow!  All that melted chocolate mixed with sweet flakes of coconut and shaved almonds.  I can't stress enough how much I love these!
My next step should be giving some away.  I can't be trusted to have 18 lying around.