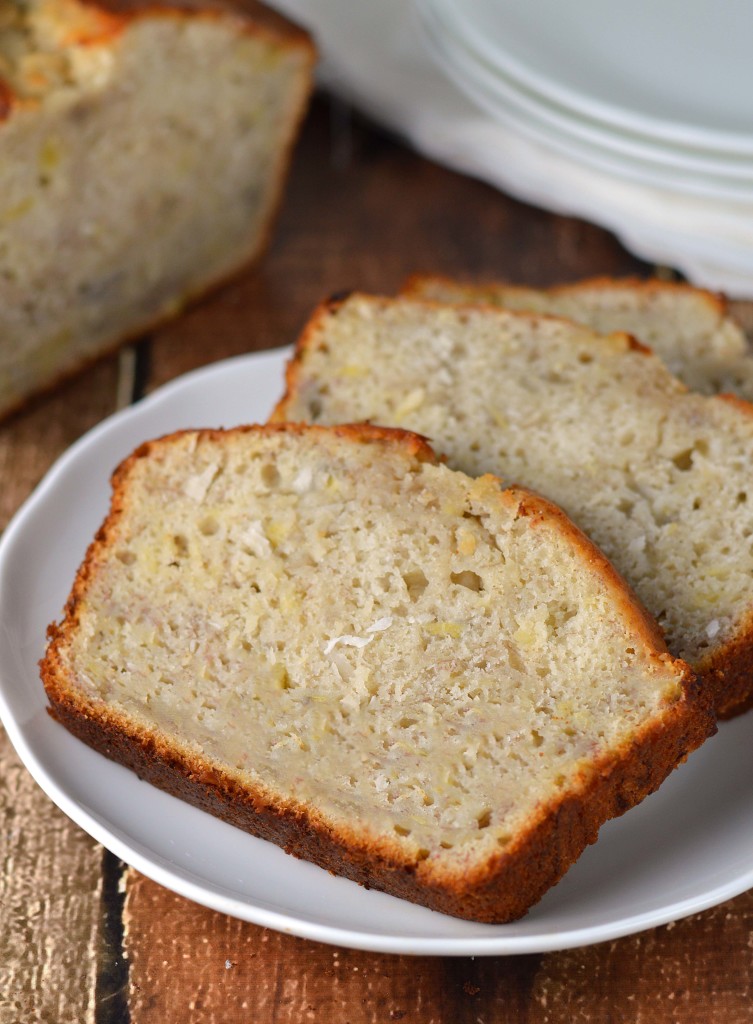 Friday is finally here and we can all give a big high five for that!  What is going on lately?  Weekends are whizzing by lightning fast and the rest of the days just drag on and on.  I actually find myself getting excited when it's garbage day since the next sleep means it's Friday.
I've got my wine chilling, pj's ready and a few slices of this tropical banana bread on standby.
My family is road tripping this weekend and it's my job to bring along the ever so important snacks.  I feel I should disclose this road trip is actually just shy of an hour but the need for snacks remain.  Nothing brings on quiet time quite like a portable DVD and food!
My freezer was becoming hoarder central with bananas so I grabbed a few, thawed them out and paired them with some dreamy cream of coconut and crushed pineapple.  Totally tropical!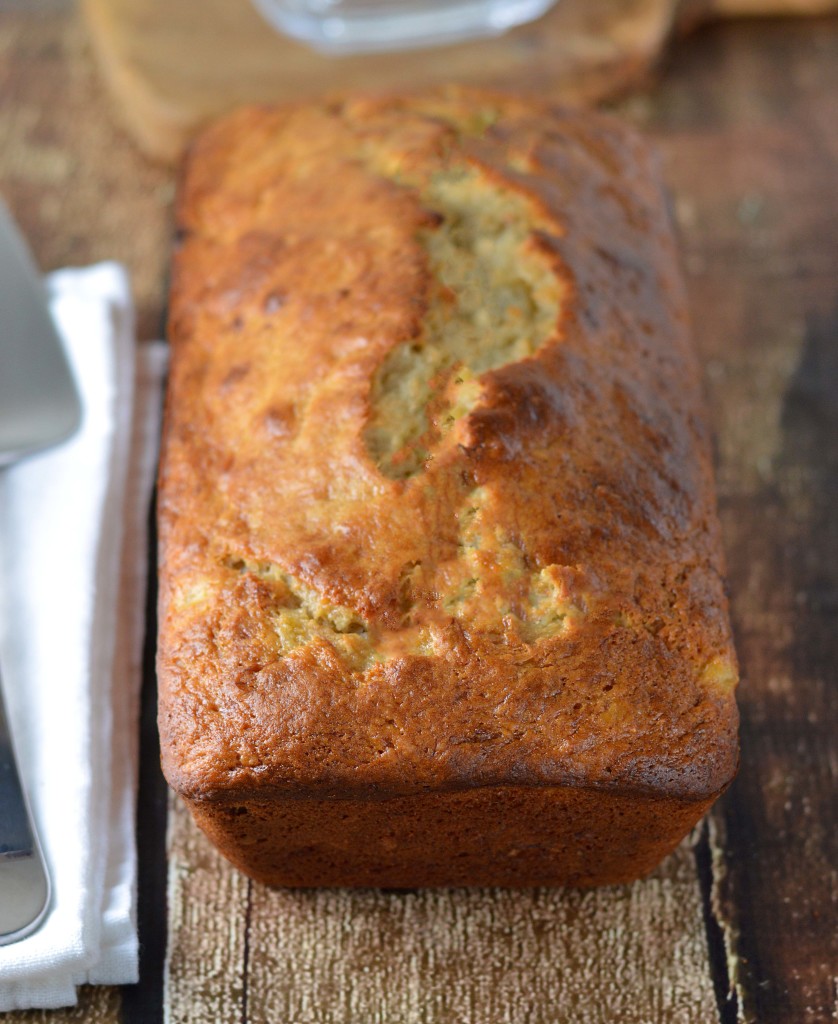 Like my other banana bread and double chocolate banana cake, I swapped out all the butter and oil for unsweetened apple sauce.  I've never met a person that said "Boy I sure do miss the butter"  It's really not necessary when you've got moisture from all the other ingredients.
Bringing along a slice each will ensure my snack packer extraordinaire status remains intact.