Cold brewed iced coffee:  How to make it and the many ways to enjoy it!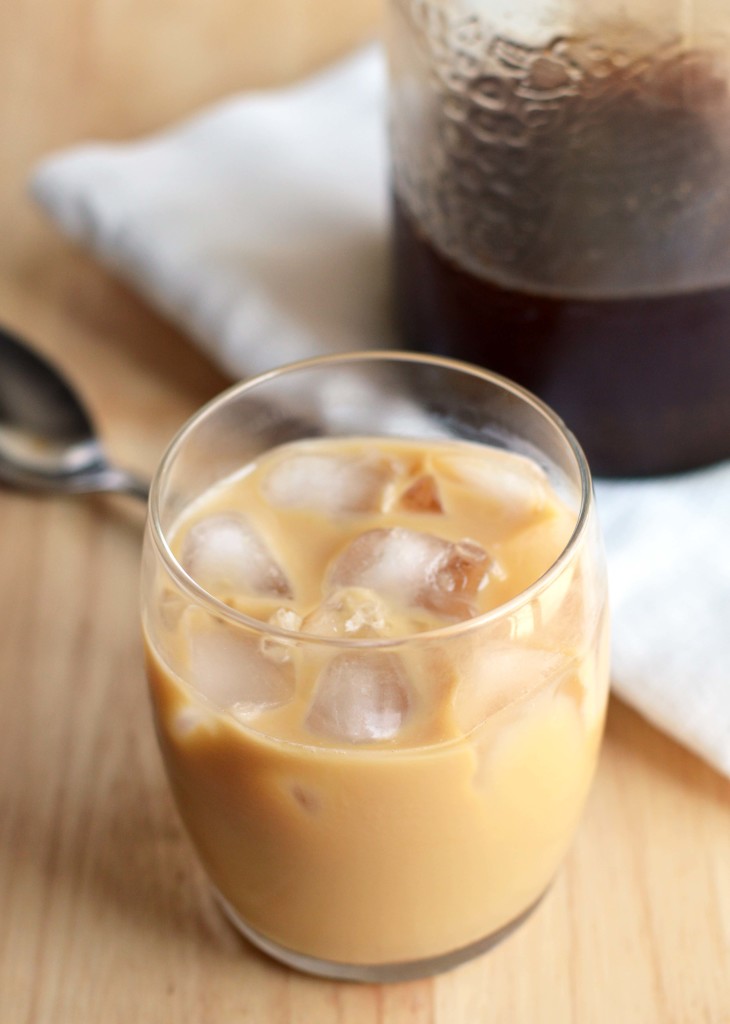 This Friday, I'm letting someone else fire up their oven to make us a cake.  Probably the grocery store or bakery down the road.  Not sure what I'll pick out yet but 100% guarantee it'll be chocolate of some sort!
I've been taking a little break from baking since it's been too hot to use the oven.  Instead there's been frozen yogurt, dole whip and cold brewed iced coffee.
Cold coffee is now my daily summer ritual.  I love that you don't need special equipment, there's no need to brew it in the machine first and it's so refreshing!  I used to simply pour hot coffee over ice but it tends to get so weak.  I have ice in this version too but the coffee is so cold to begin with that it barely melts by the time I'm done with it.
The large mason jars collecting dust in my laundry room have been put to good use this week!  I'll show you how to make it below (so easy) and recommend different ways to serve it up.
You'll need a large jar, ground coffee, water and a measuring cup.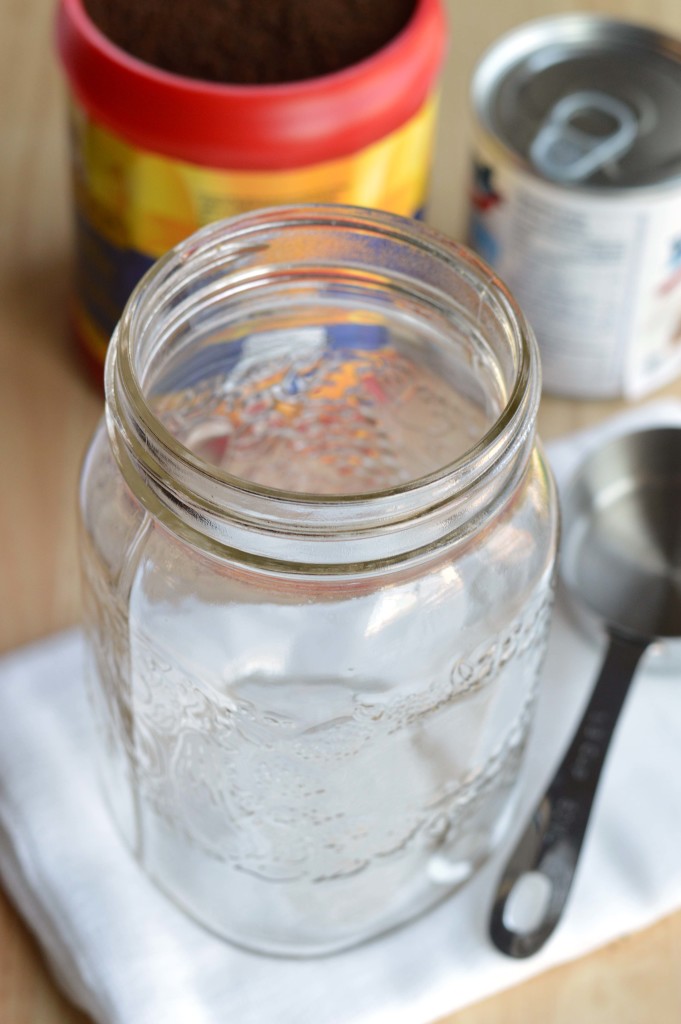 Add the coffee into the jar and add the water.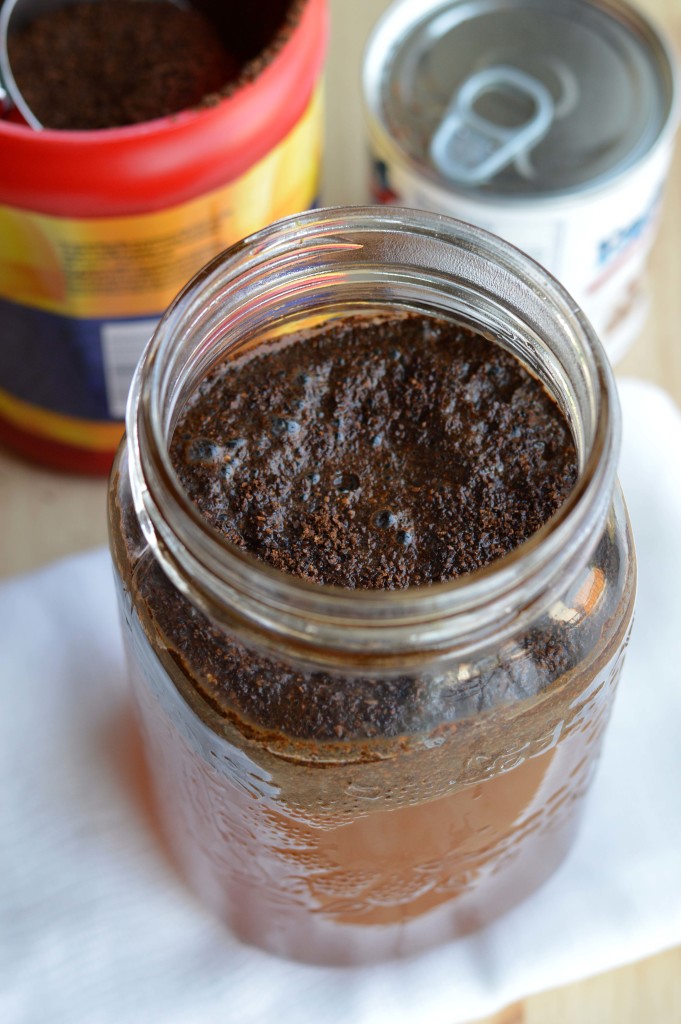 Give it a stir and cover with a double layer piece of cheesecloth.  Place the jar in the fridge over night and let it work its magic!  You can also just cover it up with a  lid and filter it the next day instead.  Filters tend to take longer though and you want this asap.  I buy cheesecloth in the grocery store for 2.99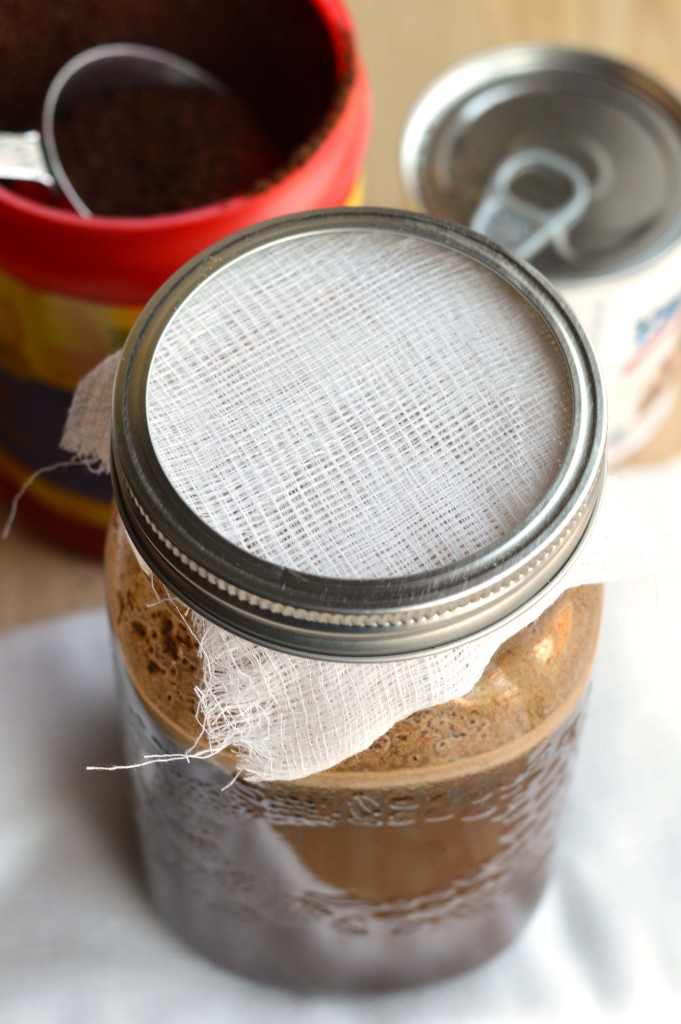 When you're ready to serve just pour it right through the cheesecloth into a glass with ice.  You can add other fun stuff like:
Milk, cream, sugar or sweetener
Or my personal favorite, Sweetened Condensed Milk. ← I highly recommend this one!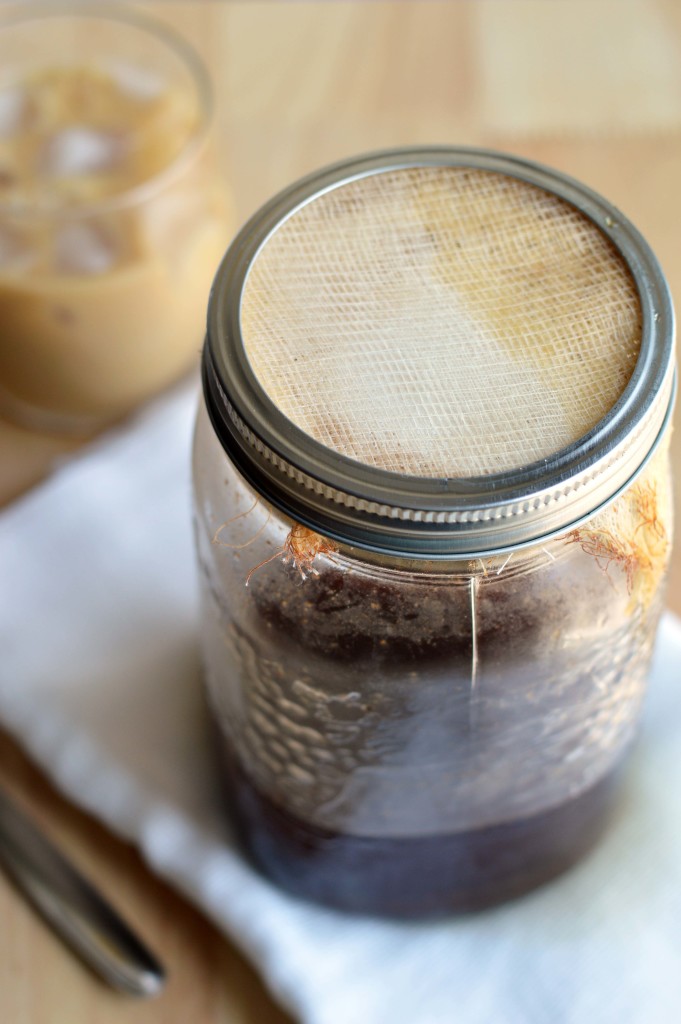 I'm on Yummly!  Check out my Yummly page …