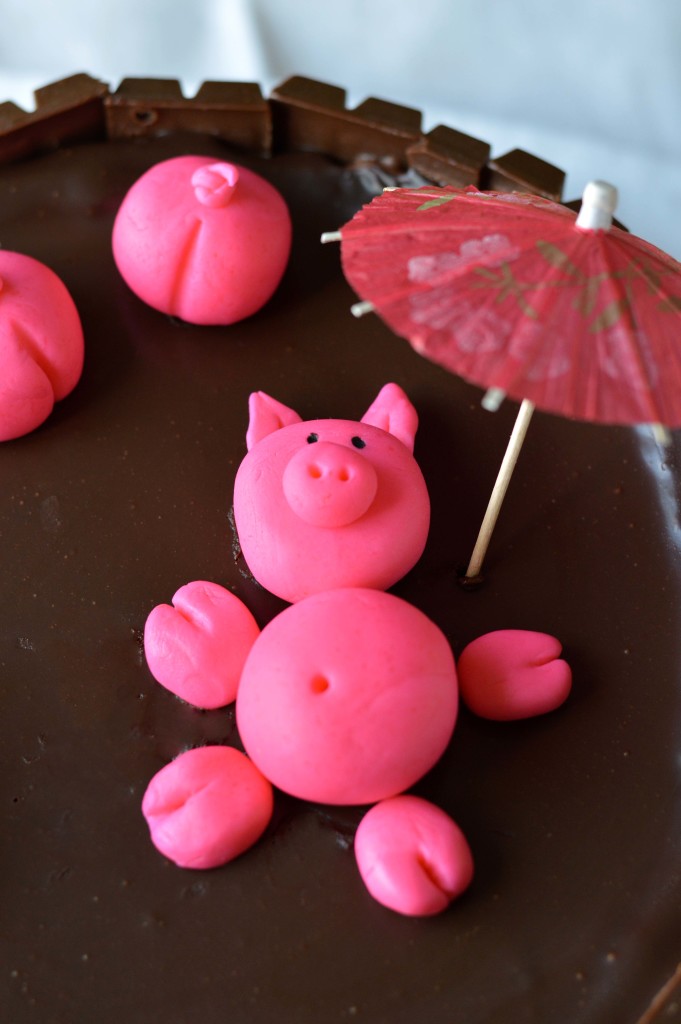 This was the week to finally bake something!  It's been cooler than normal and raining which allowed us to sleep upstairs as opposed to last week crammed hotel style with the kids downstairs.  They were definitely not up to sleeping out in the downstairs living room by themselves so we took the futon and hauled it into the spare bedroom with us.  I secretly love doing this!  And it's my favorite thing about staying in a hotel.  One giant sleepover, still separate beds – kids not kicking me.  Fun!  They're so cute when they're sleeping and don't sass me about the cuddles I sneak in.
I made the swimming pig cake for Emily's 10th birthday party over three days.  I've been prepping and freaking out for weeks though!  I bought some pre-made fondant but had second thoughts that I could even pull off making the pigs so logged on to Etsy and ordered a bunch of pig cake decorations and marzipan (seriously desperate times) just in case.  All these items haven't even made it to my house yet!  Luckily, I took a breath and just went for it!  All it takes to make the pigs is some rolling into balls and a toothpick to make the holes and indents.  I had some black icing in a small tube that I dabbed on for eyes.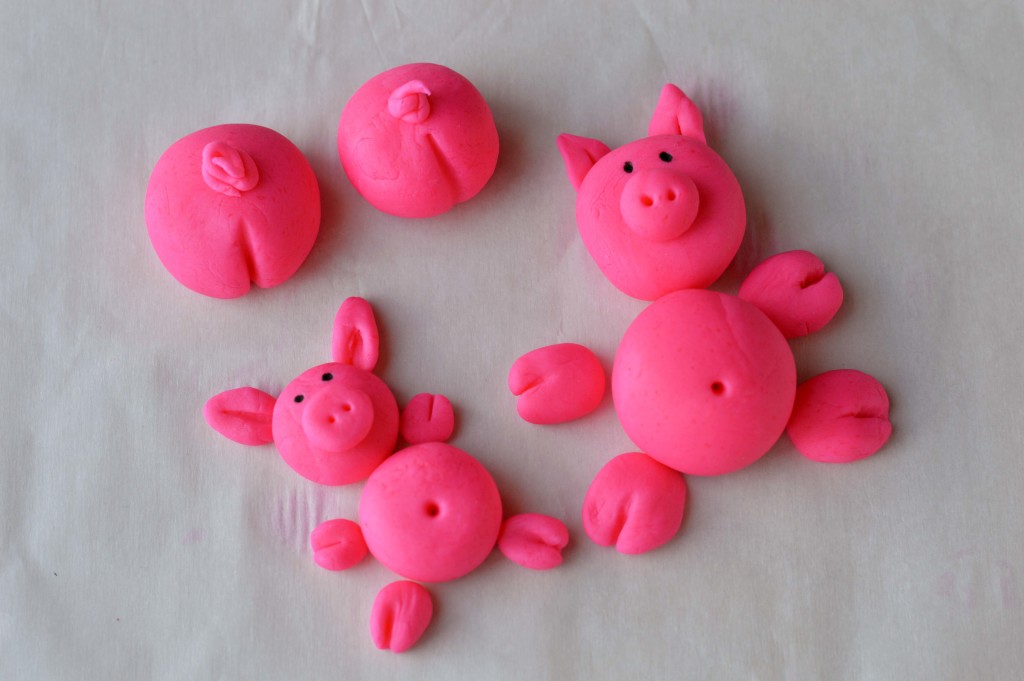 We had lots of kids come to the party but still have quite a bit of cake leftover.  Pre-holiday weight loss plan is in full swing but I do get those delightful flex points.  Which are always allotted to cake, chocolate, cookies, ice cream or pie.  And wine!
For the cake, I used a combination of recipes I love and are all pretty easy.  The fondant threw me for a loop you guys, I had to use easy stuff for the rest!  The cake portion is two 9 inch pans using the cake from this recipe.  The ganache mud is equal parts of warmed up heavy cream and semi sweet chocolate chips.  1/2 cup each.  (Also in the recipe link above)
The frosting underneath the ganache and around the sides is from these cupcakes minus the Kahlua.  I just added an extra tablespoon of water and vanilla extract.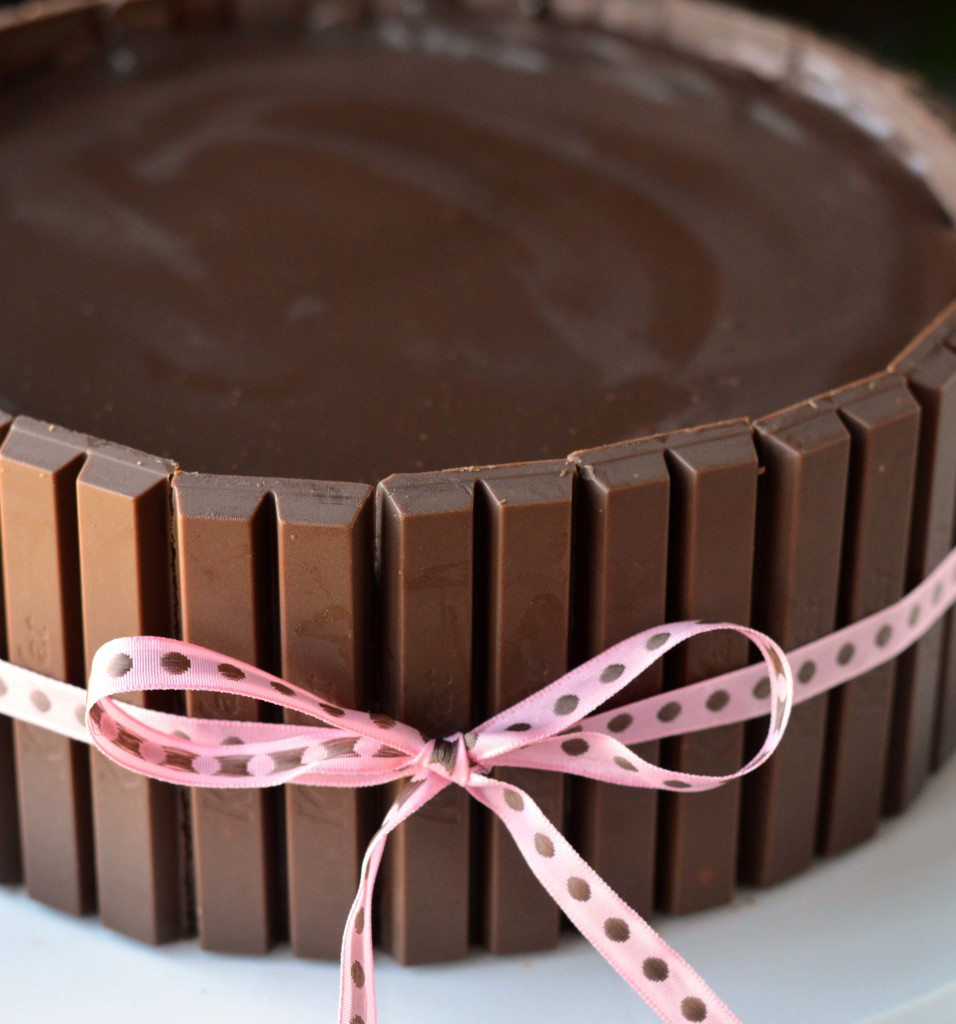 I ended up using 11 packs of Kit Kat chocolate bars.  In true spaz fashion, I have 10 packs left.  Why must I buy double of everything??  The pretty pink ribbon tied it all together – though once you place the cake in the fridge, the Kit Kat bars stick pretty well by themselves.
There you have it!  A few days here and there and a cute swimming pig cake!  If you have any questions let me know.
Pigs galore!