Pumpkin blondies finish up the remaining pumpkin puree I had calling my name from the fridge.  This recipe makes a nice big pan so you can eat some, give some away or freeze them for later.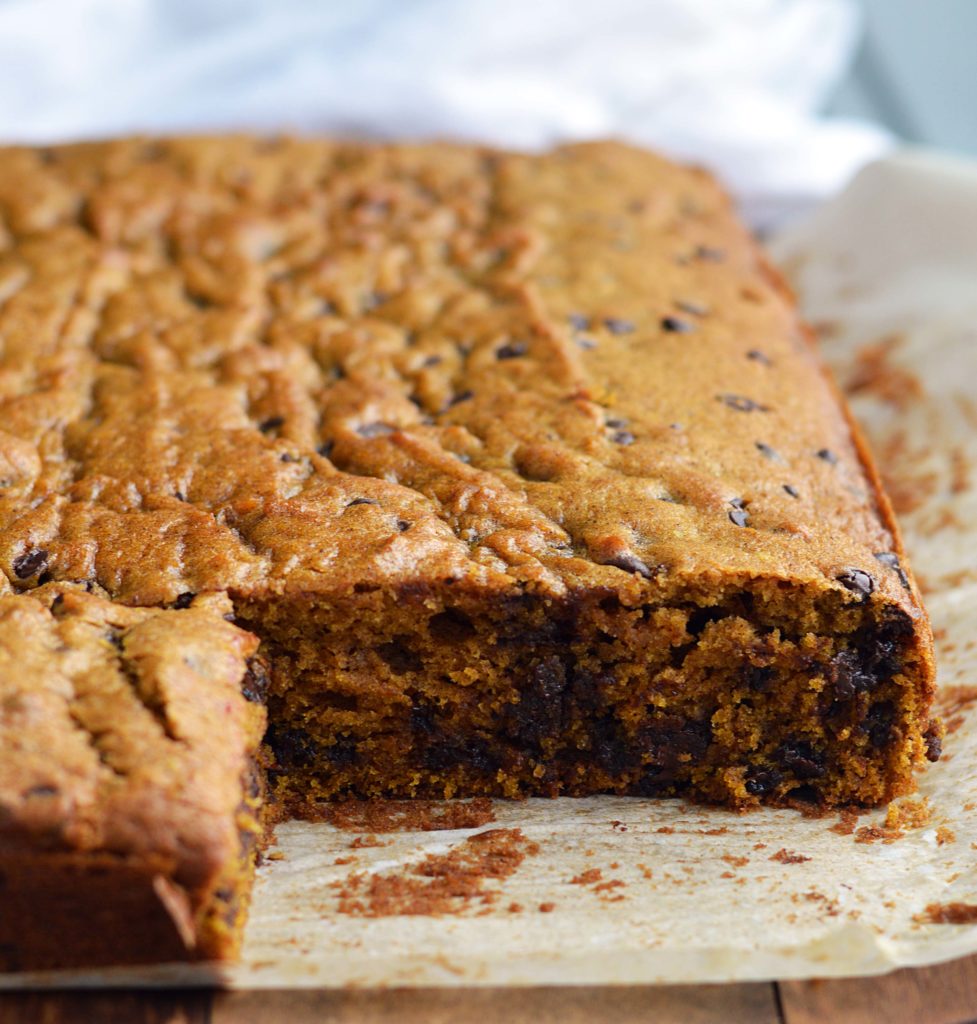 This is the third recipe I've gotten from one large can of pumpkin.  First the pumpkin cinnamon loaves, then the pumpkin cheesecake brownies and now these pumpkin blondies.  I'm having a hard time choosing which one is my favorite, though I am leaning towards the cheesecake brownies.  Only because they're like having two desserts in one.  More dessert is always better in my opinion.  Then again, I could very easily eat this entire pan of blondies.  Such a predicament!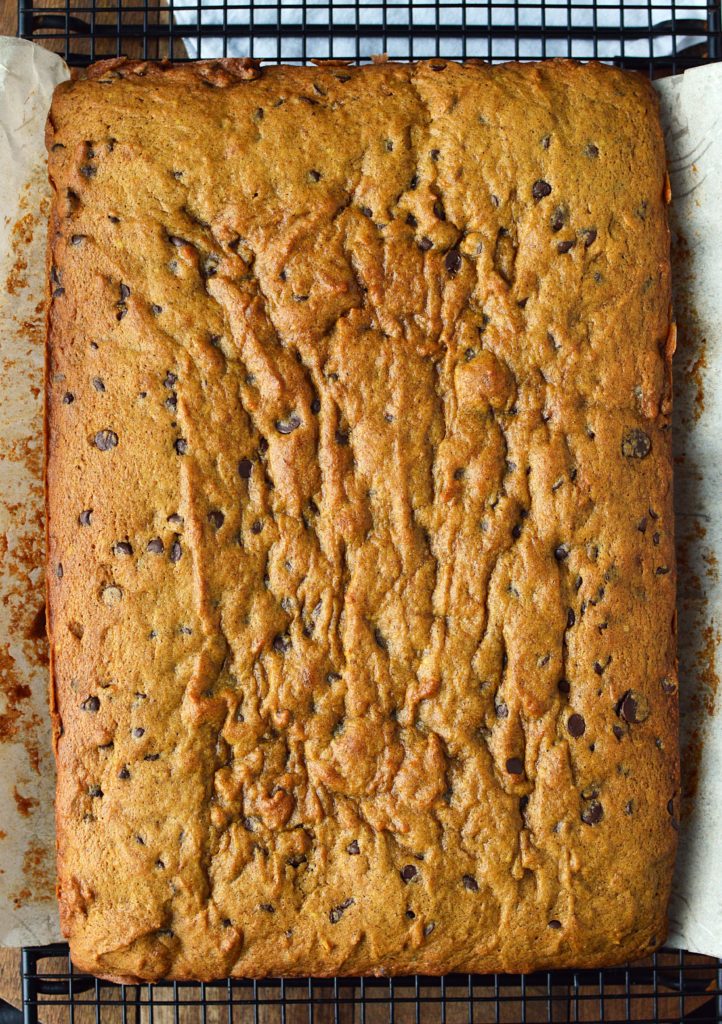 Blondies, unlike Brownies don't have chocolate front and center.  Though I have added a nice amount of mini and regular sized chocolate chips to mine. (Now is a great time to use all those partial bags)  These ones are soft yet dense and sort of remind me of my favorite banana bread, which is weird because there are no bananas in the recipe.  You'll just have to make them and see.  You won't be disappointed, that's for sure.  My kids keep going in for more and I'm on my fourth or sixth or whatever, who's counting?  It's sweater season!
The recipe is really easy.  One bowl mix-y mix mix, just how I like it.