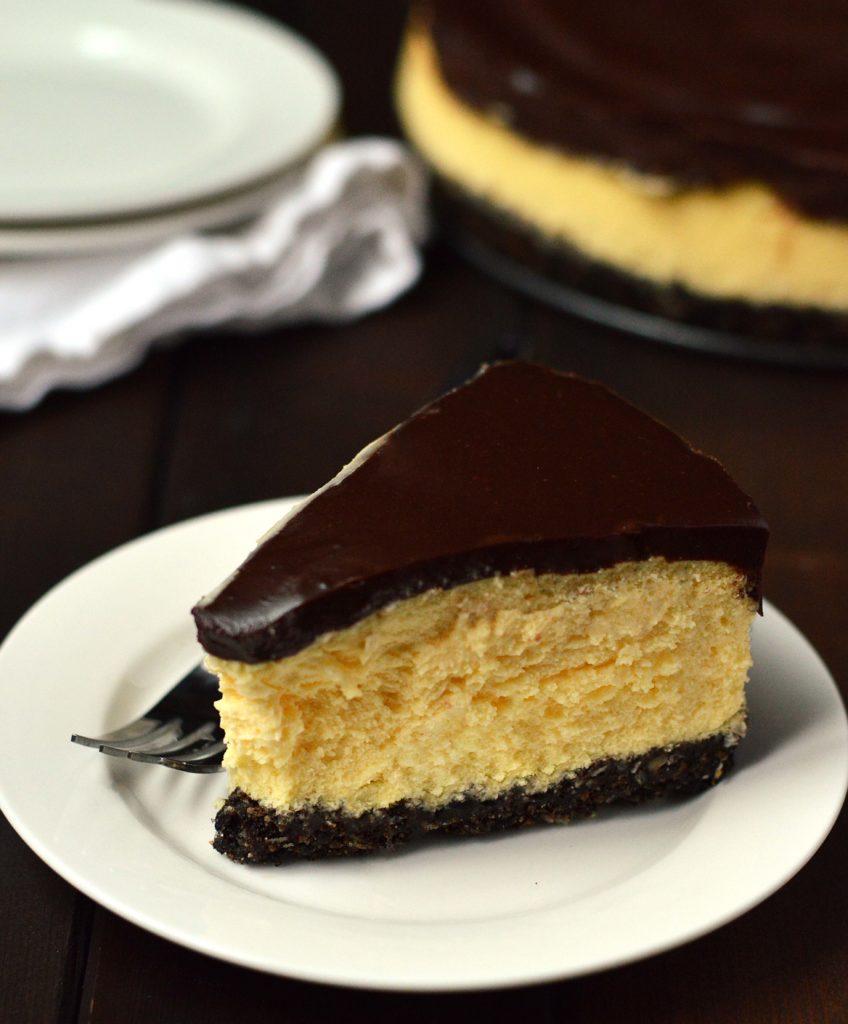 Nanaimo bars have got to be my all time favorite bar dessert so why not make a Nanaimo bar cheesecake?  I've been thinking about it for a long time but always figured it would be a daunting task.  Turns out the cake came together pretty easily!  A chocolate and graham crust with the addition of flaked coconut and pecans, a cheesecake filling with custard powder and ganache topping.  I love cheesecakes with a topping of some sort, that way if it happens to crack when baking, no big deal!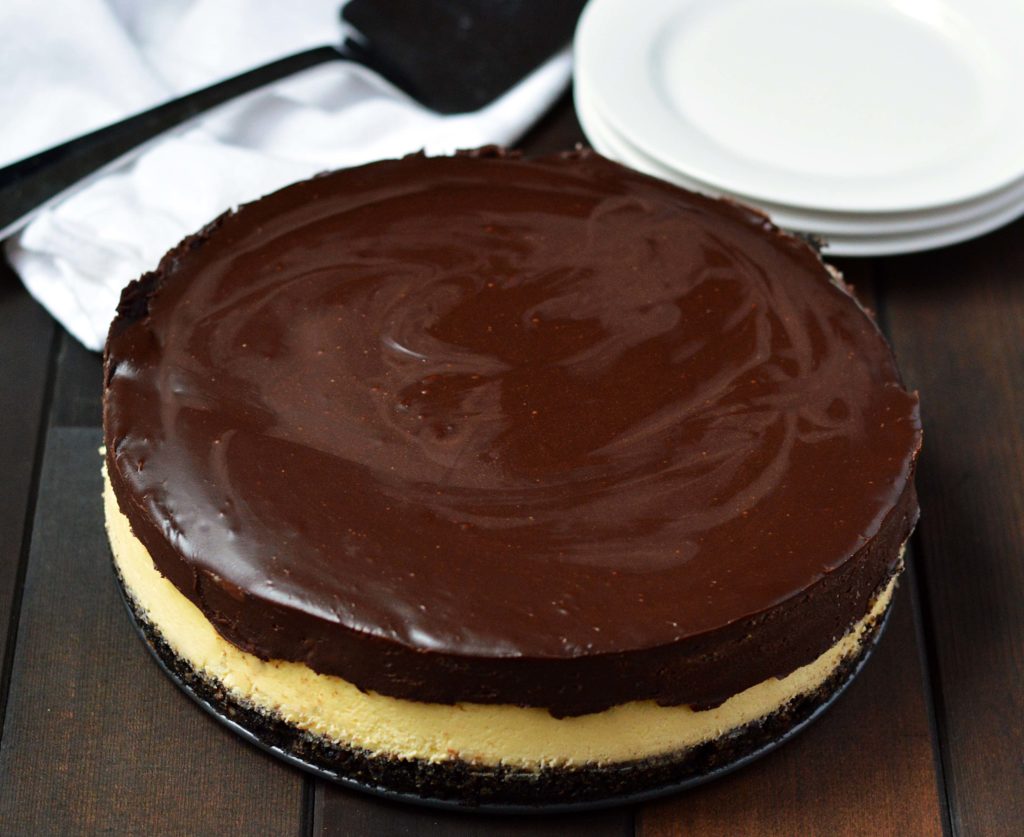 If you're not familiar with the Nanaimo Bar let's have Wikipedia explain..
"The Nanaimo bar is a dessert item of Canadian origin popular across North America. It is a bar dessert which requires no baking and is named after the west coast city of Nanaimo, British Columbia. It consists of a wafer crumb-based layer topped by a layer of custard flavoured butter icing which is covered with melted chocolate made from chocolate squares. Many varieties exist, consisting of different types of crumb, different flavours of icing, and different types of chocolate"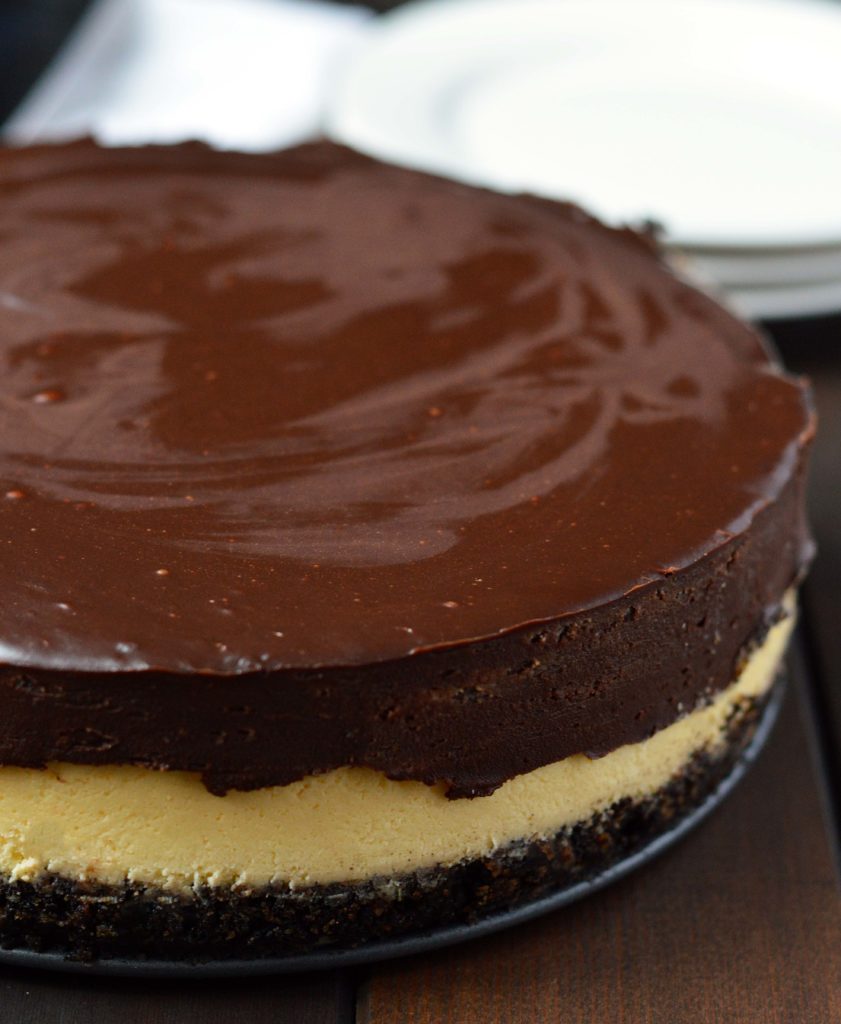 If you love cheesecake as much as I do be sure to check out these recipes too!
Salted caramel mini cheesecakes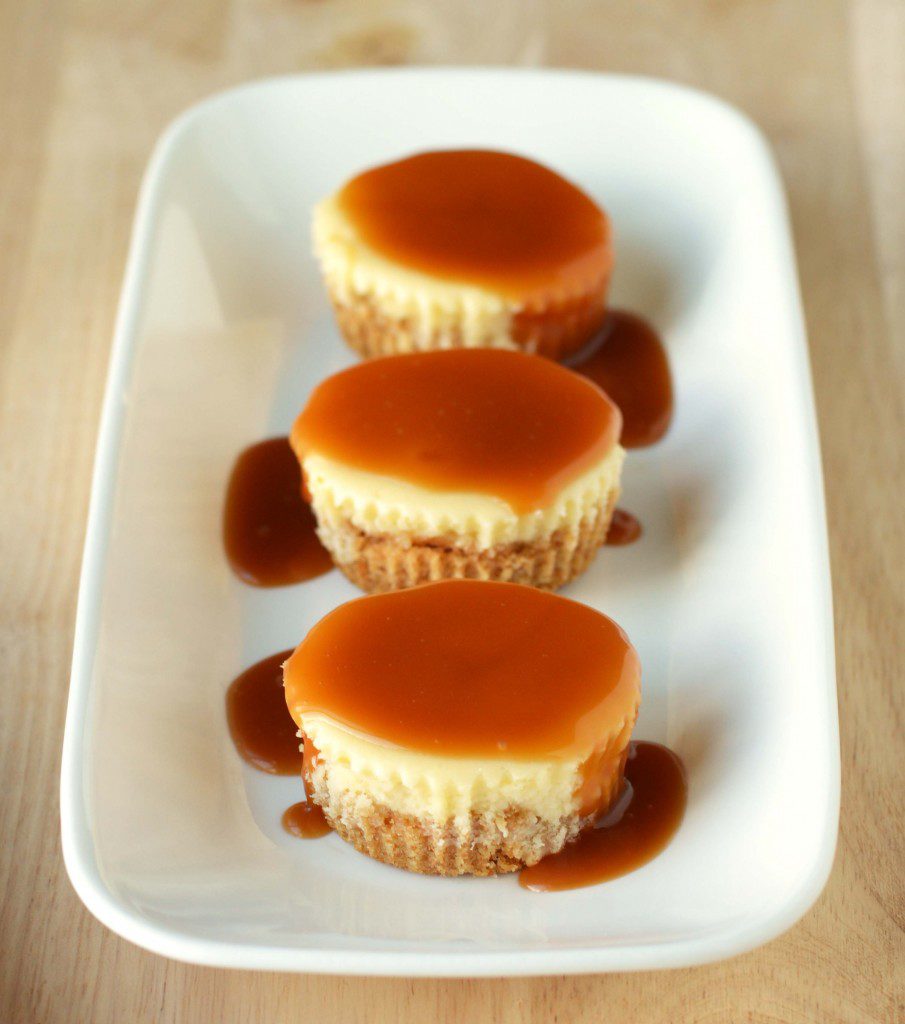 Chocolate covered cherry cheesecake